Angel Medical Center CEO Hopes To Break Ground On New Location In 2020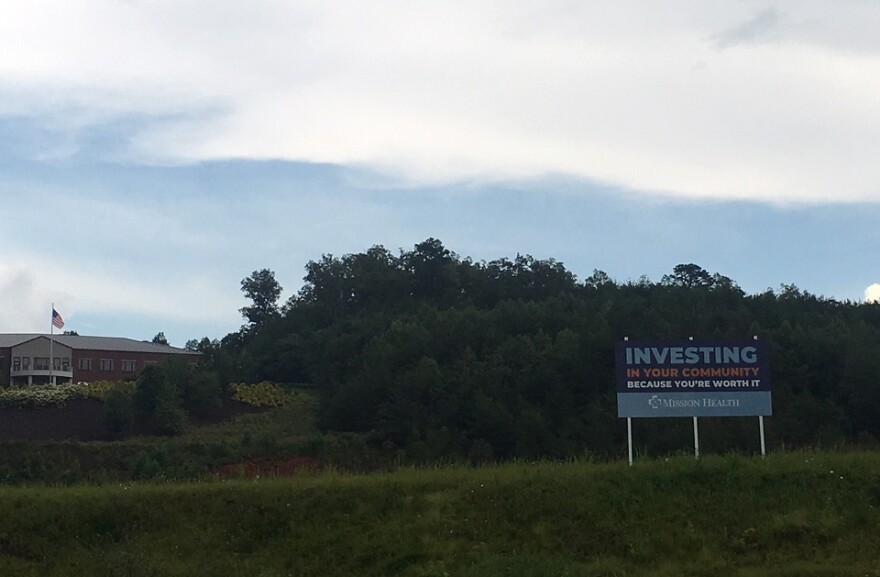 As part of the sale of Mission Health to HCA, the for-profit health system promised to build a new hospital in Macon County. BPR talked to Angel Medical Center's CEO about when ground will be broken for the new facility.
A new Angel Medical Center was in the works long before the HCA sale says CEO and CNO Karen Gorby.
"It's a long process. Once we get our special use permit from the town then we have to get our building permit for the county. So there are a lot of things that have to happen before we turn over a shovel of dirt," says Gorby.
Gorby says they began looking into options for a news hospital during a strategic planning session in 2017. She says much of the current facility was built in the 1950's. Since then there have been many additions as recent as last decade but parts are still out of date.
"So one example is that our inpatient rooms are about 60 percent smaller than what they should be when you look at comparable building codes today," says Gorby. "So it was really better for the community and for our patients to build a new hospital."
Smaller rooms make it harder to treat patients and for family members to visit.
Angel is listed as holding 80 beds, but according to Gorby as a critical access hospital they are only allowed 25 inpatient beds and 5 observational beds – despite the fact that the hospital is licensed for 59 beds by the state.
The new hospital will have the same 30 bed configuration just in a small square footage. It will offer all the same services that are available currently. The hospital's labor and delivery room was closed in 2017 and there are no plans for the service to return. The new location will be built at the intersection of Hunnicutt Lane and One Center Court below the current Entegra Bank headquarters.
"I think they need to have faith that it is going to get built. I have heard a lot of folks that don't think it's going to happen but it is," says Gorby.
The project will cost over $65 million. Gorby hopes construction will start in late next year and that the hospital will be finished in early 2022.
Next month hospital officials will give a presentation before the Franklin Town Council on the new facility. The meeting is September 3rd at 6:00pm and there will be time for public comment. Gorby hopes to clear up any criticism.
"I hope they understand that it's difficult for us to. It's important that we honor past but celebrate the future and the new hospital is the future of healthcare in Macon County and in Franklin," says Gorby.
There aren't any plans yet for what will happen with the old hospital building once the new location is open.