What Will Asheville's African-American Heritage Trail Become?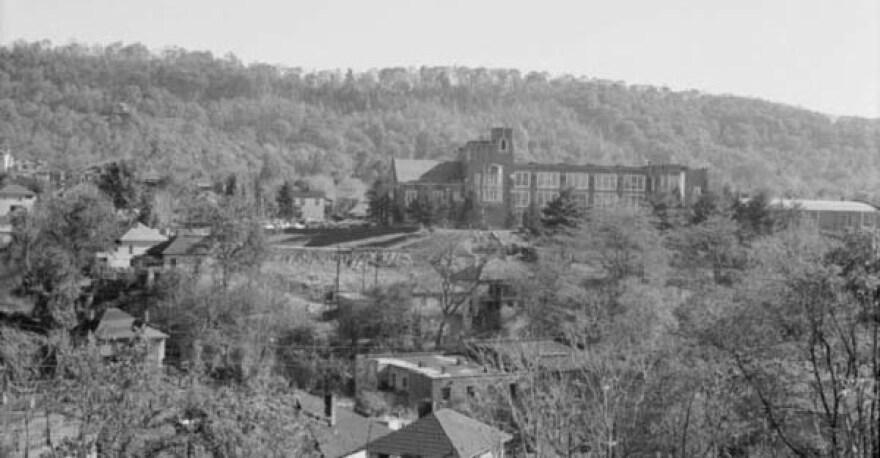 While it is a major tourist destination, Asheville is not home to many museums. The push to build one to honor and memorialize the city's African-American history comes at an important moment in Asheville's overall history.
Funding for such a museum or memorial is step one, and the Buncombe County Tourism Development Authority did provide some for what is being called an 'African-American Heritage Trail.' What that becomes is now a community conversation, and someone with experience in how this has worked in other areas started that talk. "Underlying all of it is this idea that people come and have their own truths," says Dina Bailey. She's the CEO of Mountain Top Vision, and has worked at or with museums all across the country that have focused on African-American history and experiences, including the National Underground Railroad Freedom Center in Cincinnati, National Center for Civil and Human Rights in Atlanta. Bailey spoke to a gathering at the YMI, Asheville's oldest African-American institution. "It doesn't mean that you have to agree with it, but it does mean that you have to recognize that their perspective is valid."
Its gentrification may not make Asheville unique, but the speed with which it has happened especially in the last 10 to 15 years does. That gentrification has often come at the expense of Asheville's historically African-American neighborhoods. So Bailey says there is an urgency to get moving on this project, whatever it may become. "When African-American history disappears by space, we have to remember that it hasn't disappeared from people's memories. It hasn't disappeared from archives or letters or other (avenues)."
The history of Stephens-Lee High school – including the many accomplishments of its graduates and the building's eventual demise – seems certain to have a major part in whatever the project ends up being if the meeting Bailey spoke at is any indication. The only public high school for African-Americans in Asheville closed its doors at the dawn of integration in 1965. Ten years later, the building itself was razed – a controversy that still lingers.