Confederate Flag Flap Has Not Gone Away In Canton As Town Prepares For Labor Day Parade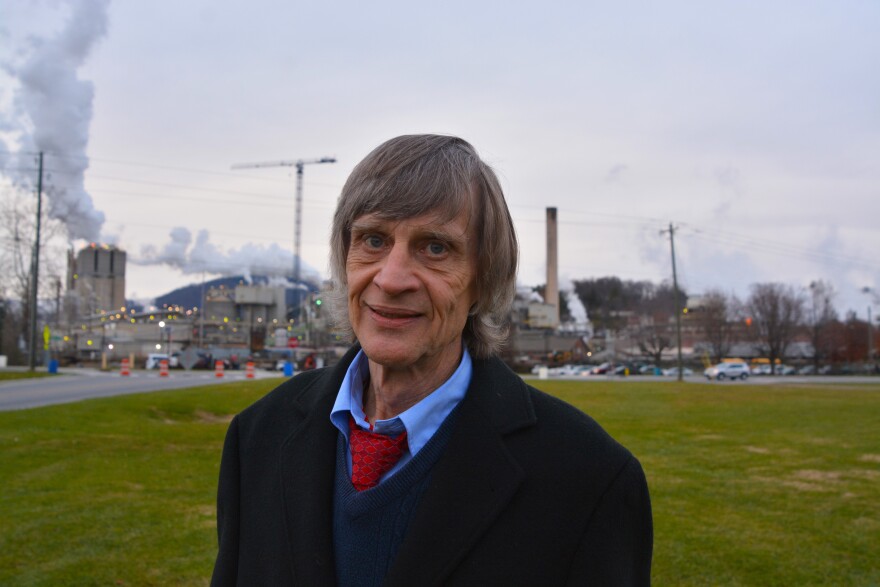 Complaints about the display of Confederate imagery during last year's Canton Labor Day parade prompted a quick effort to bar the stars and bars – along with other controversial symbols – from town sanctioned events. A year later and with the town parade right around the corner, the flag flap hasn't gone away, and the Confederate flag still flies on a lightning rod in Canton.
Aside from stints learning and teaching at other universities, Brevard College Associate Professor of Political Communications and Canton Alderman Dr. Ralph Hamlett has spent his whole life in Canton, where his father was a longtime police chief. "I came back to Canton, because there's a genuine niceness, and people care for one another," said Hamlett.
But shortly after receiving complaints about Confederate flags in the town's 111th annual Labor Day parade – the oldest in the South – and given that the parade occurred just weeks after a "Unite the Right" Rally in Charolttesville, Va. that turned violent and deadly, Hamlett decided he'd had enough. "Because of the display of symbols that could be regarded as hate, and because of concerns addressed by some individuals who were upset, I checked with Canton's parade policy and, frankly, we don't have one," he said.
He set about drafting one, and introduced it last October, proposing to regulate offensive speech during town-sponsored events. Although it is within the power of municipalities to regulate such speech, Hamlett's proposal was met by the public with scorn. No action has been taken for this year's parade, but Hamlett's undeterred. "I drafted a policy which was much broader than any one symbol," said Hamlett. "At present the town manager Jason Burrell has the rules and regulations, which I drafted, and the town attorney also has a copy, so it's under review and I would surmise that once that review is completed hopefully it will be brought to the town board for action."
The 112th annual Canton Labor Day parade will take place Sunday, Sept. 2 at 10 a.m. in downtown Canton.