A Climate-Health Connection In WNC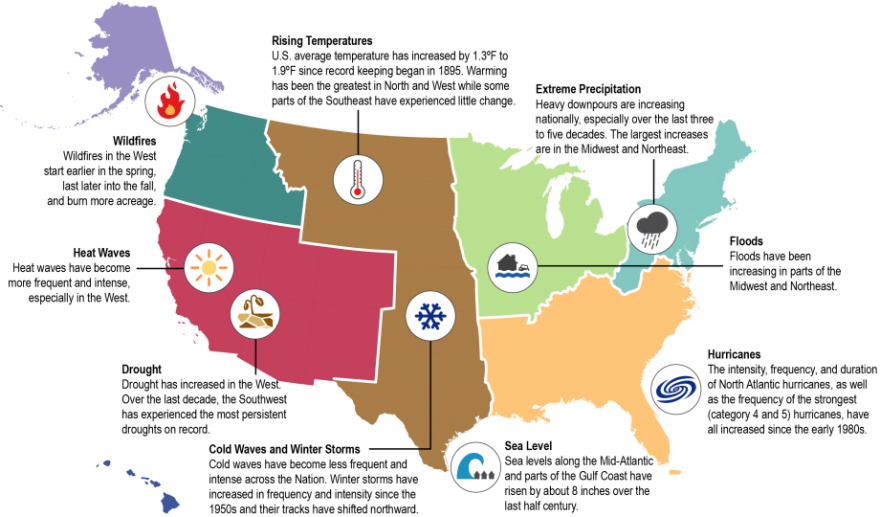 If you suffer from allergies, you may have noticed you sneezed a little longer this fall. But you may not have linked that extra sneezing to global warming. Scientists and Public Health officials met in Asheville last week for a workshop on the climate health connection. BPR's Helen Chickering reports.
"More dust in the air, and a longer allergy season."
More dust, longer allergy seasons, just a few of the presentation talking points by climate scientists and public health officials who gathered at the climate innovation center, The Collider, in downtown Asheville.
"We're seeing the changes around us, they see the wildfires, they see the pollen but they don't actually link that back to climate change, " says climate scientist Jesse Bell with the North Carolina Institute for Climate Studies one of the authors of The Impacts of Climate Change on Human Health in the United States:  A Scientific Assessment, the first comprehensive report assessing the health effects of climate change in the U.S., released in 2016.
Bell has been splitting his time between Asheville and the Centers for Disease Control in Atlanta, part of his work, helping public health officials prepare communities to handle the growing number of climate related health problems - He pointed to the dry wildfires in Western North Carolina, as a prime example.
"Droughts can exacerbate wildfires, which is definitely an issue in NC and then you have all the respiratory issues associated with that."
Bell says forums like this one are an important first step in helping get the health-climate connection message into doctors' offices and out to the public. For BPR News, I'm Helen Chickering.
To learn more about the climate health forum click here