In Their Words: Rep. Joe Sam Queen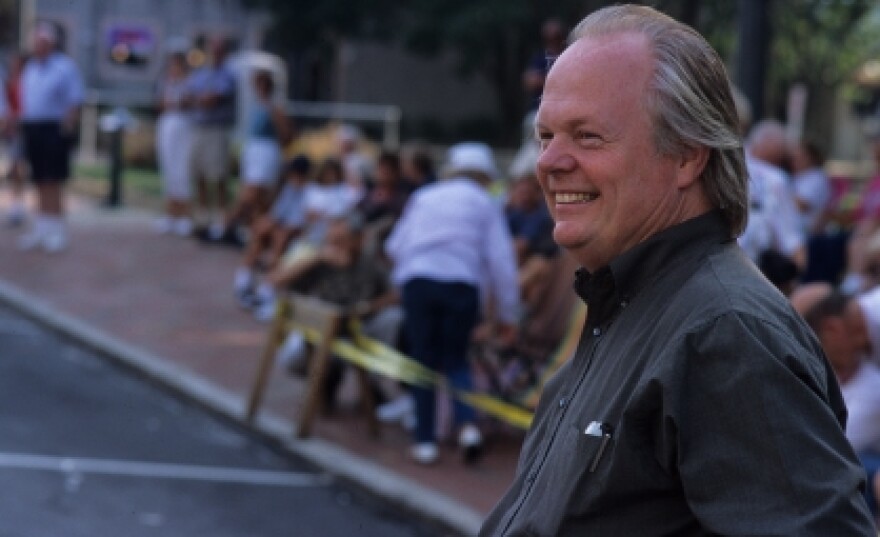 We've been hearing from area lawmakers over the past week. Many were home last week for their version of spring break and that gave us a chance to speak with many of them. Today we hear from Joe Sam Queen. He's a Democrat representing Haywood, Jackson, and Swain counties in the state House.
Area Democrats are not backing down on their call for the state to expand Medicaid, something the Republican-led General Assembly has refused to do. Queen says North Carolinians are already footing the bill.
"Because North Carolinians pledge allegiance to the flag, the republic for which it stands and they pay their taxes. And this General Assembly and this governor are denying 50,000 jobs that we've paid for. So now, I don't know if you've ever seen anything as dumb as that, but I never have in government. That's the dumbest thing I've ever seen."
The federal government would cover the cost of expanded Medicaid for a few more years and then would cover 90 percent of the cost. Meanwhile, Queen says North Carolinians are paying for the healthcare of residents in states that have expanded. You can hear more from Queen on Medicaid expansion in the segment below:
JoeSamQueenMedicaid.mp3
Rep. Queen on Medicaid expansion
North Carolina legislators recently opened the state to hydraulic fracturing, or fracking. The controversial drilling method has made boomtowns in places like Pennsylvania and Wyoming but has also contaminated water and even led to an uptick in earthquakes in places like Oklahoma. The prospects for oil in this state are still relatively low, however, and so there's not been much activity, if any. But many are still concerned, including Rep. Queen.
"When you poison your water, it's poisoned. It's forever. And water is needed for every generation. So it is immoral and stupid beyond belief… greedy, and I don't even get these Republicans doing this. I don't think that bad of them. Surely they're smarter than this, I say."
If drilling were to occur, it would likely happen in Lee and Chatham Counties, where subterranean shale formations are believed to hold natural gas. You can hear more from Rep. Queen on fracking in North Carolina in the segment below:
JoeSamQueenFracking.mp3
Rep. Queen on fracking
Those are just a few of the topics we discussed in our interview. Queen also speaks about the gas tax, business incentives, the proposal for Waynesville to annex Lake Junaluska, and a bill he's sponsored dealing with raw milk. You can find all of that in our full conversation by clicking the audio at the top of this story.
This conversation was among a series we've had with area lawmakers in the past week. Others include: Rep. Brian Turner, Sen. Terry Van Duyn, Rep. John Ager, and Rep. Susan Fisher.
*WCQS reached out to members of both parties in the same manner, with a phone call to both office and home numbers listed on the lawmakers' websites and with a message to their legislative email accounts. We have so far interviewed all 5 Democrats: Representatives Brian Turner, John Ager, Susan Fisher and Joe Sam Queen and Senator Terry Van Duyn. We've received no confirmations from among the 4 Republicans we reached out to: Representatives Chuck McGrady, Josh Dobson, Michelle Presnell and Senator Tom Apodaca. So far, we have heard from Sen. Apodaca's office letting us know he is unavailable, and Rep. Dobson's office telling us he is in Raleigh working on the budget.