A Super-picker Shindig with Bobby Hicks - Oct. 13th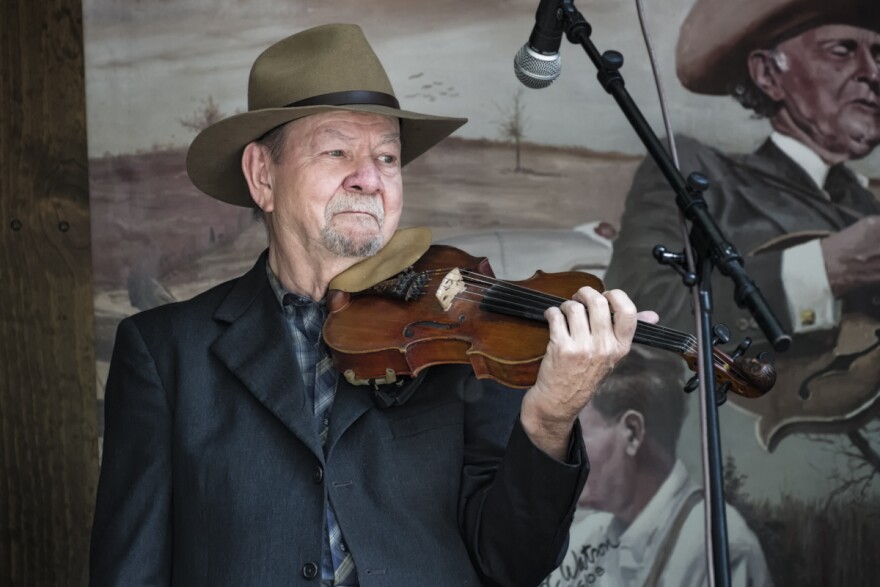 Wayne Erbsen, will host a Super Picker Shindig on the October 13th broadcast of Country Roots. The show will feature live bluegrass music from the Vetust Study Club Performance Studio at WCQS, including legendary fiddler Bobby Hicks. The program is a belated celebration of Bill Monroe's 102nd birthday and Bobby Hicks's 80th birthday.
Hicks, who lives in Madison County, fiddled with Bill Monroe in the mid 1950's on some of Monroe's most iconic recording, including Wheel Hoss, Cheyenne, Roanoke and Big Mon. Joining Hicks will be Wayne Erbsen, singing lead and playing guitar, Adam Tanner on mandolin, Frank Johnson on lead and tenor vocals and Kevin Kehrberg on bass baritone vocals.
The group will feature many of the songs that Bill Monroe made famous as the founding father of bluegrass music. That's a Super Picker Shindig, October 13th on Country Roots. Tune in!
Wayne Erbsen has hosted Country Roots on WCQS for thirty-one years, often featuring live music as well as archival and historic recordings of vintage bluegrass and old-time music. Country Roots airs Sunday nights from 7 - 9 on WCQS.