Vecinos plans 'community health hub' expansion in Franklin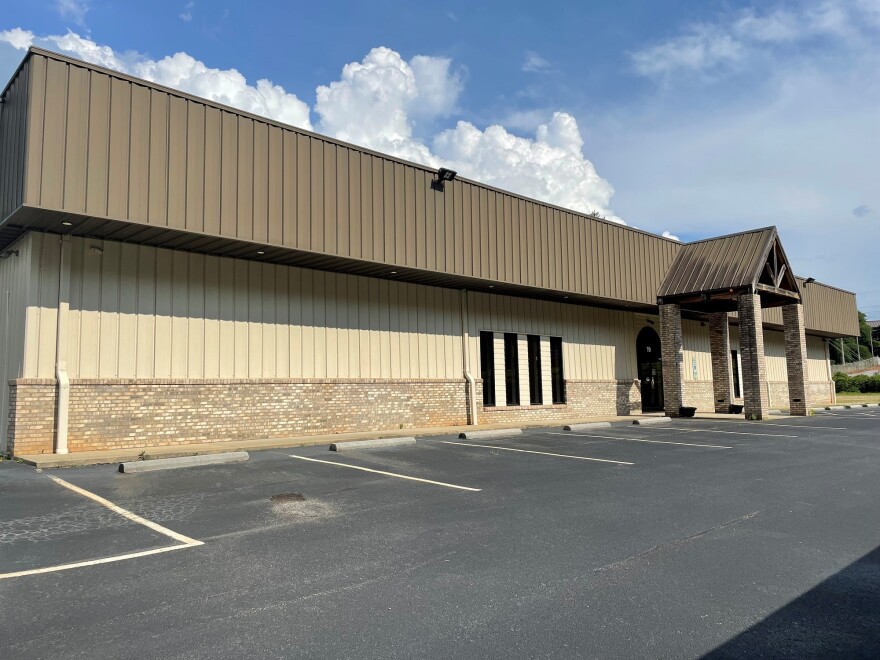 Vecinos has been providing healthcare to the Spanish-speaking community of Western North Carolina for almost 20 years. Now the mostly mobile clinic is planning a new venture in Franklin. A "community health hub" is how Vecinos executive director Marianne Martinez describes their new location planned in Macon County.
"Immediately after you turn at [Highway] 441, there's a building on your right. It's the old Smoky Mountain Systems Building," explains Martinez.
Vecinos purchased the 15,000-square-foot building for a new clinic in June.
The organization provides charitable care for those in need across the six westernmost counties with a focus on farm workers. The group already operates a clinic on Western Carolina University's campus and has two mobile clinics.
"We need to open our patient eligibility rather than being restricted on employment. It really needs to be open to all uninsured, low-income individuals in the six Western counties," said Martinez.
That's where the new community health hub comes in. The location will house all types of services: Blue Ridge Free Dental Clinic, which will continue providing dental care at its clinic in Cashiers and add four dental rooms at the Franklin location; the 30th Judicial District Domestic Violence-Sexual Assault Alliance from Waynesville; El Centro Comunitario of Macon County, a Hispanic community advocacy group; and Asheville-based Pisgah Legal Services, which provides legal services to low-income people.
Both Vecinos and Blue Ridge Free Dental Clinic are members of the North Carolina Association of Free and Charitable Clinics.
Martinez says that the groups have worked together for years and now they will all be in one place.
"It's just a better form of care for them to be able to seek the services and receive the services at the moment that they identify them, at the moment that they need them," said Martinez.
The building for the new clinic was purchased for $1.6 million with a bridge loan from Dogwood Health Trust. The coalition is now launching a campaign to raise $5.6 million for the building and renovations.
The new clinic will enable them to more than double the number of patients they currently serve. Martinez says with the growing Latino population there is a need for more consistent access to healthcare.
"There's a lot of people needing these services and not a lot of organizations offering them," she said.
Martinez expects the Community Health Hub to open in early 2024.